Welcome back to another edition of Top Models! COVID-19 updates are all over the news these days and our amazing engineers and designers have created some awesome COVID-19 models that we wanted to share with you.

We also have some Spring-inspired models as well. So let's dive right into this month's Top Models!
COVID-19 Models
COVID-19 Ventilation Mask
We have a very nice mask model. This model has holes on the side that can be screwed in with a filter adapter. This is good for people who need masks with decent filtration.
Coronavirus - COVID-19 - Mask
This is another mask coming from one of our top engineers. This mask has a hole in the front and this is where the filter will go. With this design, I believe there will be more airflow than most masks and it helps prevent any particles from getting through with the right filter.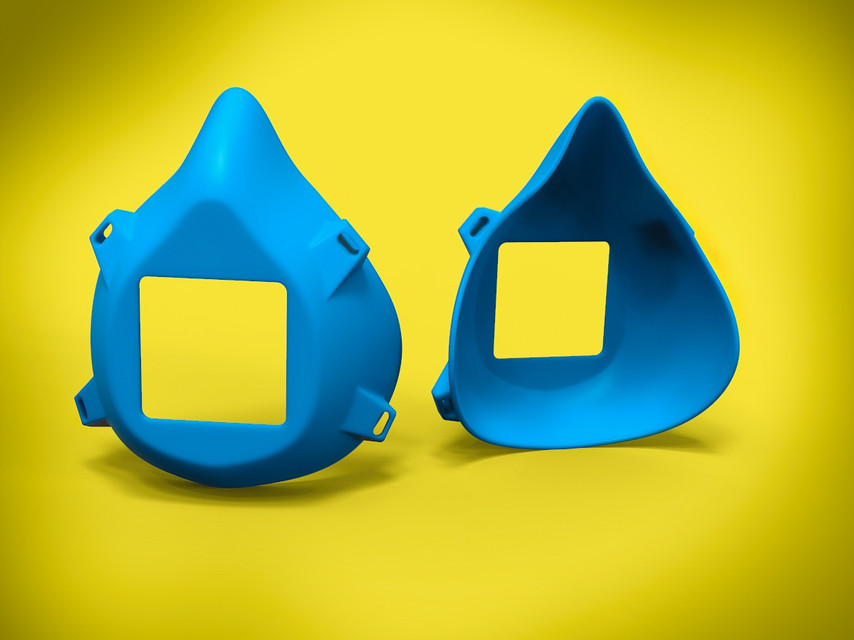 Respirator-free Reanimation Venturi's Valve
With the COVID-19 pandemic, having respirator valves handy will help many doctors and nurses. The design shows how this valve will work and how the air will flow through it.
Next, we have a hands free door opener. This door opener helps people who have to walk in public spaces not have to touch a door knob with their hands. Now with this model you can lean your arm on the handle to open a door and keep moving on to the rest of your day.
Ergonomic N95 /Loop Mask Ear Loop Clip
Now we have a N95 loop clip. This clip helps stop the strain of the ears when wearing an N95 mask. This will be very helpful to nurses who have to wear these masks for more than 10 hours a day.
Spring Models from the Community
Tractor John Deere
If you have been looking to make a farming scene for a render, look no further than this amazing John Deere Tractor model. This model is very well-detailed and comes with all the pieces you need. So if you need to till the farm make sure you have this tractor in your library.
11 Meter - SurveyBoat
Ever wanted to go out on the ocean and feel like a captain? Well the next model we have is a Survey boat. The boat is very well-made and hopefully will be floating on your sea filled scenes soon.
Boxer Engine 6 Cylinder
Next, we have a Boxer 6 cylinder engine. This engine has a very unique design and a very old/futuristic style to it. Just by looking at it I would believe that this engine belongs to a Steampunk car.
Class 0-5A 4-8-8-4 Steam Locomotive
A beautiful train model This model is very well designed and has all the bells and whistles to it (no pun intended). This model will be great for any landscape scene or even a scene with model trains.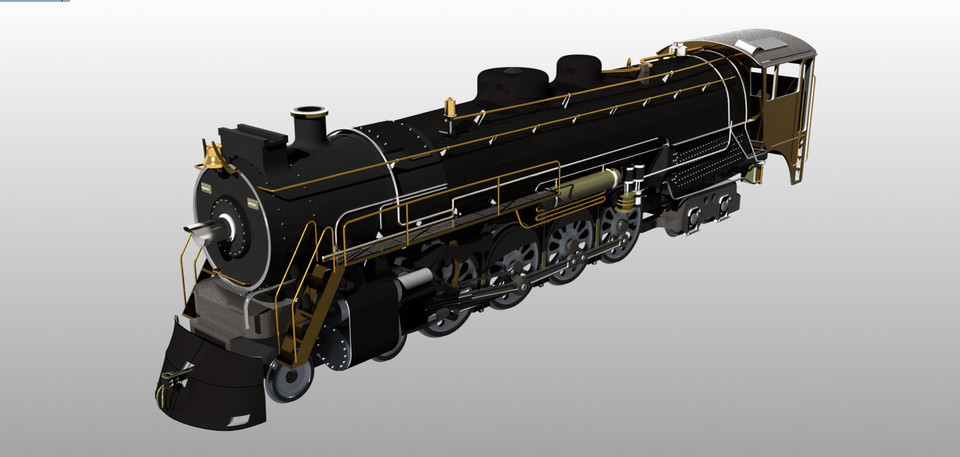 Detailed Helicopter Model
Lastly, we have a helicopter mode. This helicopter model is very beautiful as the design is straying away from a normal helicopter design. The front of the helicopter is what I'm most interested in. But this Helicopter can be your next high-flyer in your next render.
The CoVent-19 Challenge
I want to thank our amazing community members for creating these models for the GrabCAD Community. We are currently hosting a COVID-19 design challenge: The CoVent-19 Challenge.
This challenge is an open innovation challenge to develop rapidly deployable solutions for the COVID-19 mechanical ventilator crisis. We've convened a panel of medical and technical experts who will guide requirements and design processes.
Be sure to check out the challenge today if you believe you can help!