Hello everyone, it's that time again to check out the top models from the GrabCAD Community! This month we are going to focus on a few great models that caught our eyes this summer.
Raspberry Pi 4 Case by Ankit Jangid
First Up we have a Rasberry Pi 4 Case. If you are a tech person like me then you know about the small computer known as the raspberry pi. This model will house your pi and even have slots for your input USB devices. Instead of buying a case why not 3D print your own!
Radio Remote Controlled Car Model by Nagy Imre
Ever wanted to see what a car front suspension looks like? Well, this amazing model shows how complex auto parts can be. If you are looking for something for your next scene in automotive be sure to use this one.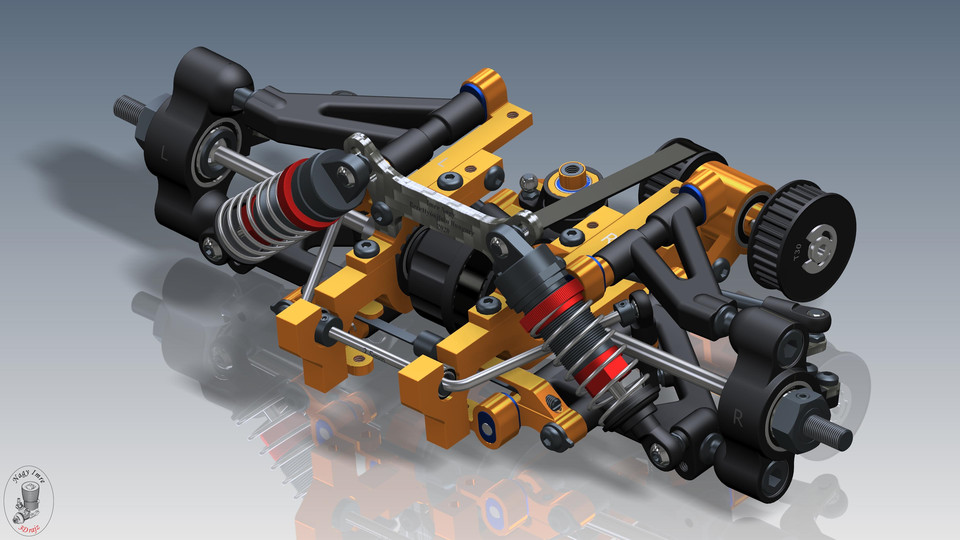 Fume Extraction Arm 3D and 2D CAD Project by Sławek Muraszko
Next, we have something that I have yet to see on GrabCAD: a fume extraction arm. This tube is used to extract certain fumes from workspaces and to make sure it goes outside or in a secure area.
4-Leg Wire Rope Sling Assembly by Bill Hunt
Next, we have a 4-leg wire rope sling assembly. This model is good to showcase something being lifted -- especially something heavy. This model shows how much strength can be lifted with the rope sling.
Fasteners Bolts Screws by CTM
Lastly, we have a collection of fasteners, bolts, and screws. These models are essential to most models. Remaking screws per model can be very annoying repetitive and time-consuming so why not just use it from this amazing collection to save you time.
Again we wanted to thank the Community for creating such amazing models. Keep honing your skills and maybe in the future, your model might end up in our next TOP models blog post.
What's Going on in the GrabCAD Community
Also, we currently have some challenges going on that is another great place to show off your skills. First, we have another NASA Challenge. NASA is seeking to challenge the GrabCAD Community to design a common restraint and mobility aid system that works in four gravity environments.
Next we have the Stratasys Design Challenge. This challenge encourages you to use your creativity and create your own multi-color and multi material pebble using PolyJet technology. Winners will have their pebbles printed on the Stratasys PolyJet J8-series and/or J55 printer.
We hope you will enjoy these amazing challenges that we have for you. Until next time, see you next month!